Adding a fruit feeder to your butterfly garden can help attract butterflies. Many butterflies do not live on flower nectar alone. Some species prefer, even require, overripe fruit to feed on. Butterflies are particularly fond of sliced, rotting oranges, grapefruit, strawberries, peaches, nectarines, apples, and bananas.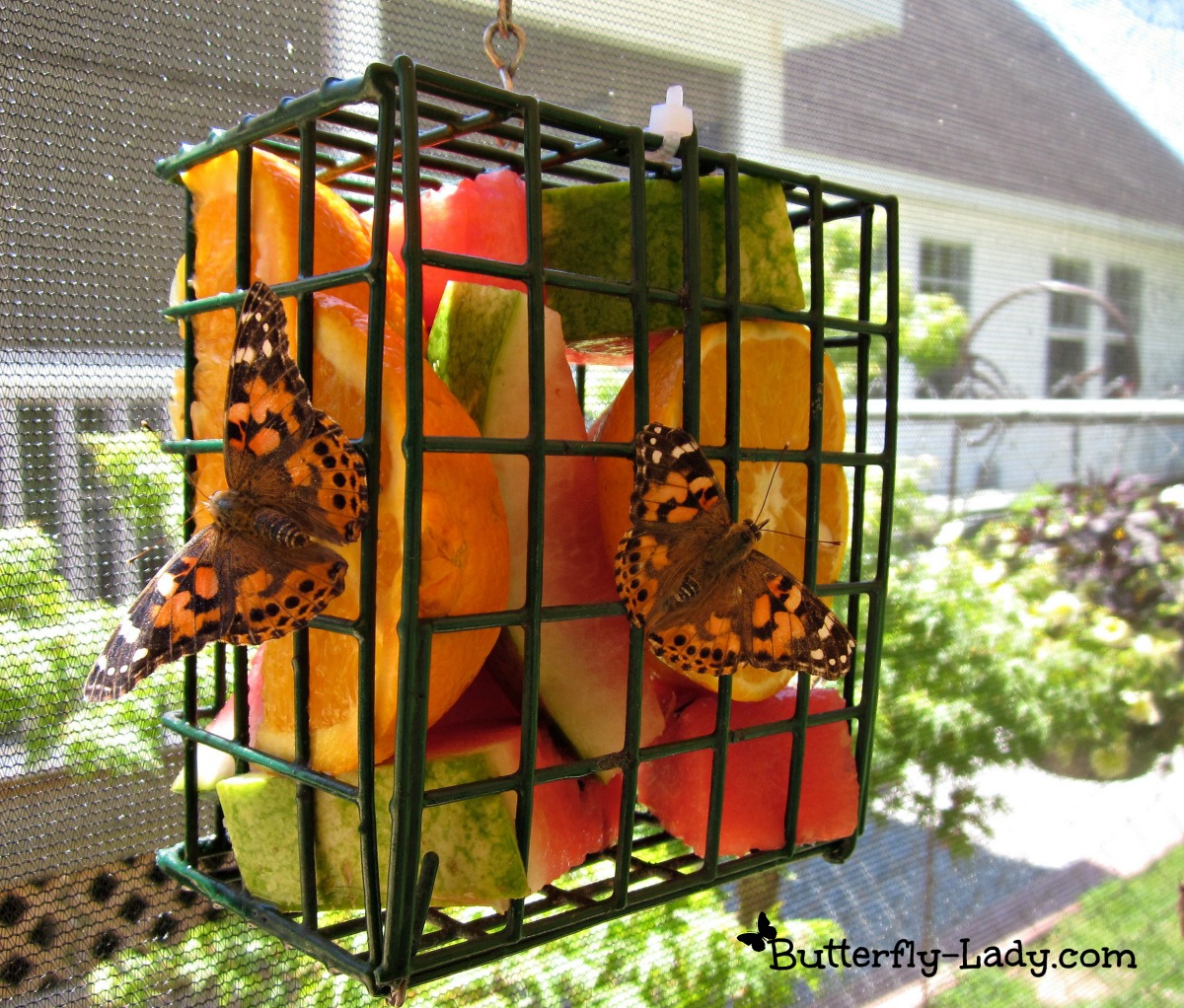 By placing sliced oranges and watermelon inside a suet bird feeder you can make this simple butterfly feeder.
This easily-assembled butterfly feeder is a clay saucer with sliced cantaloupe that was positioned on top of a hanging plant basket. It was hung in a Plum Tree (Prunus spp.), which happens to be a host plant for the Red-spotted Purple (Limenitis arthemis) seen feeding here.
My friend, Jill Streit-Murphy, hangs out a rotten banana in her garden. There are so many butterflies you can't even see the fruit!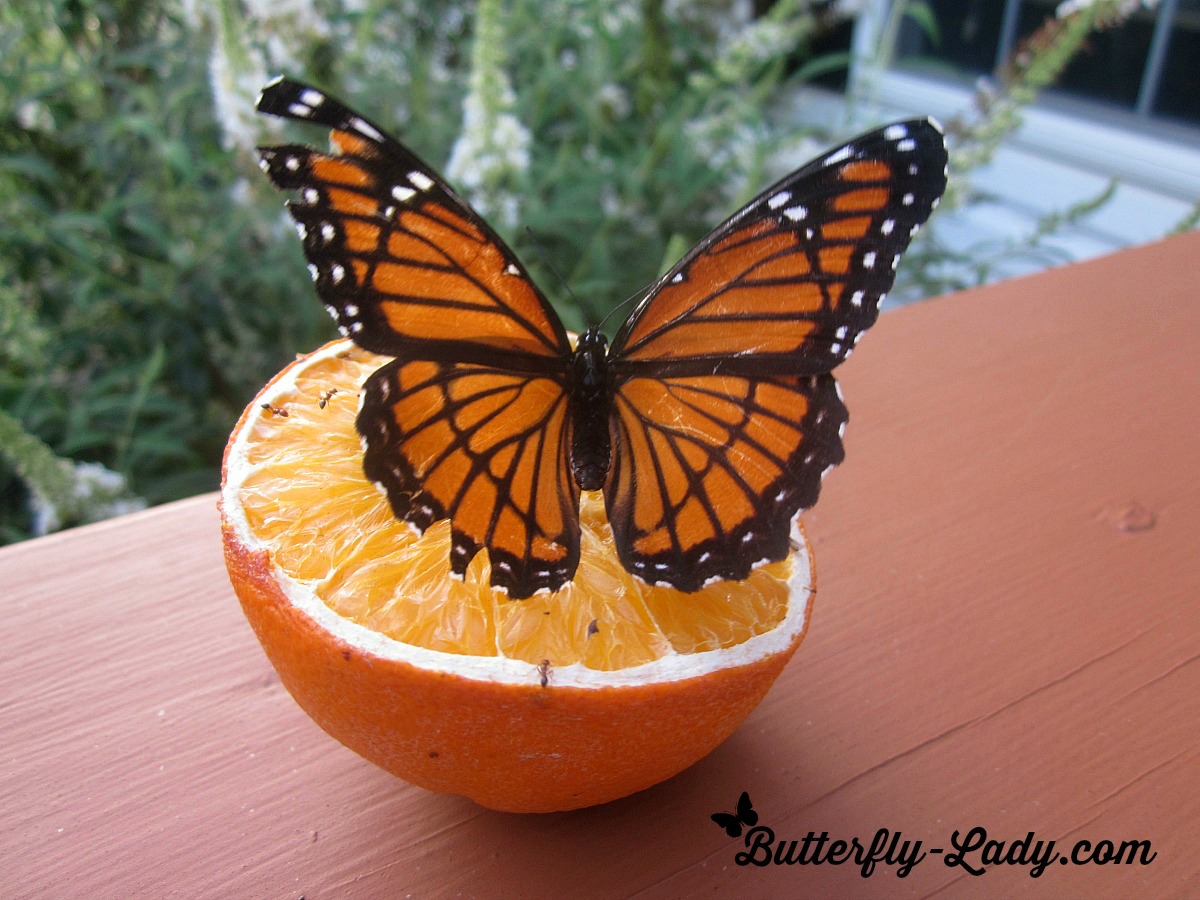 While in Costa Rica last summer, I set out some fruit in a birdbath and attracted amazingly beautiful butterflies.
Keep ants at bay by hanging your butterfly feeder with an ant guard. Whether you use the kind shown here with a small bit of pesticide tucked inside where it doesn't come in contact with the butterflies or the type that you keep filled with water and a few drops of cooking oil, ant guards are essential equipment when using butterfly feeders.