Last week I saw some videos of roosting monarchs posted by Jackie Huggins in the Monarchs, Swallowtails, Moths, Beasts and Blooms! Facebook group.  She commented, "I have been all over Michigan in the last week and a half looking for roosting monarch potential. Based on this year's maps as well as my own sightings, the westside of Michigan is the prime location this year!"
I was quite excited to read this because I was on my way to Kalamazoo, Michigan, and thought I might be able to see some migrating monarchs roosting. For the past four years, I have tried to find roosts of migrating monarchs with no success. I commented on the post and Jackie immediately sent me a private message and offered to assist me in finding a roost to observe.
A few days later Jackie sent me a message. A farmer had agreed to let us onto his property to see some monarchs that were roosting in some pine trees on his land. We arranged a time and place to meet. We arrived and parked at the planned meet-up point, a local cemetery. Cameras in hand we began to trudge through poison ivy avoiding foxholes to find the stand of fir trees where the farmer said the monarchs were roosting. I was excited finally to see a roost of migrating monarchs.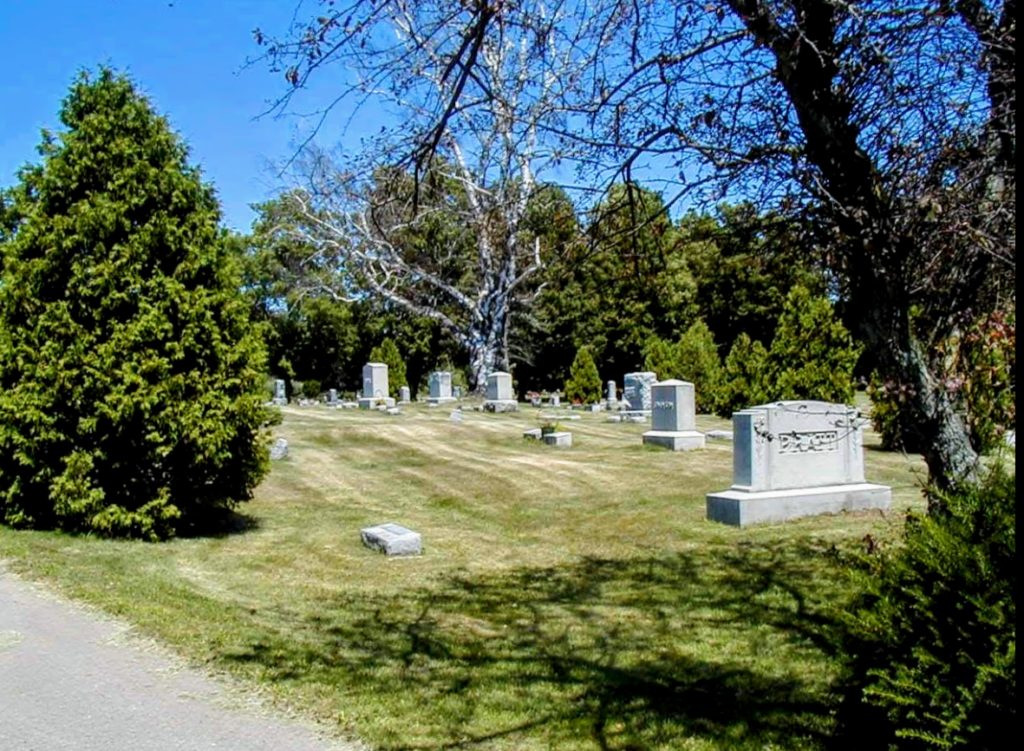 As we neared the stand of trees where the monarchs were sighted, Jackie received a text message from the farmer saying he had driven by the cluster of monarchs earlier that morning and must have scared them because they all dispersed and flew away. Jackie looked dishearten. But when on a "quixotic" quest hope springs eternal. We kept walking. Maybe the farmer was wrong.
And then we saw a monarch in a nearby patch of grass. Maybe a few had stayed behind. Then we saw another monarch off in the distance in a meadow. Could they still be around?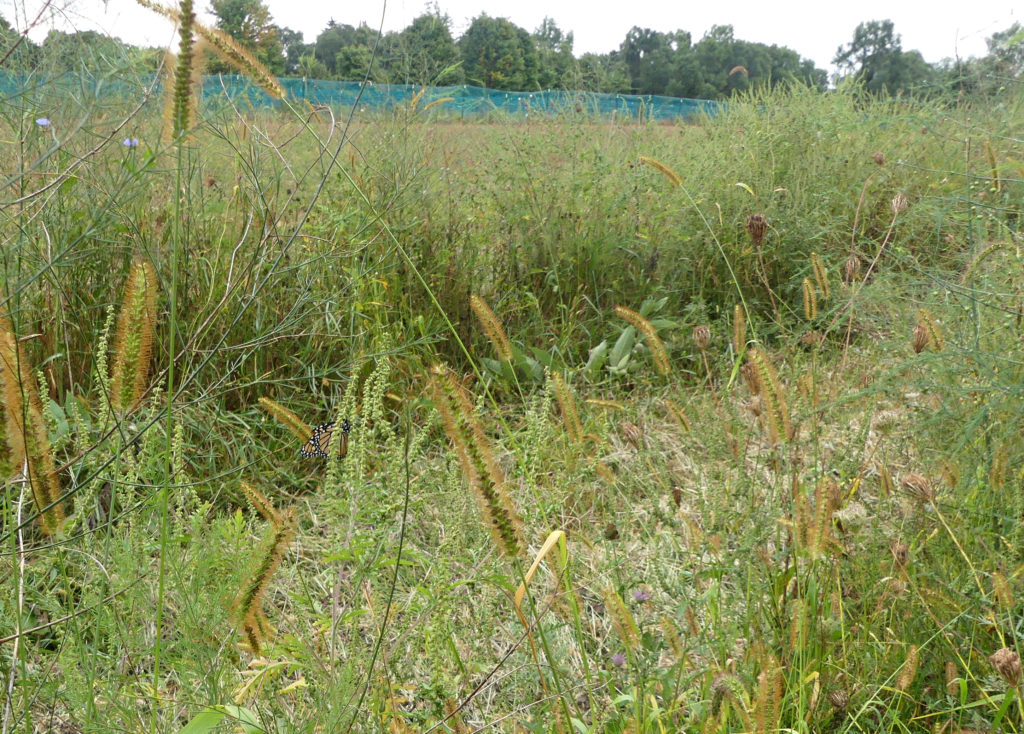 We continued walking looking for what was a field where the farmer had planted poppies earlier in the summer. Not knowing where we were going we turned into a field of flowers surrounded by several deciduous trees. All of a sudden, much to our surprise and delight, several monarchs flew right in front of us. We looked closer and realized that although the monarchs had scattered and left their roost in the pine trees, they had formed small clusters in the trees surrounding a field of flowers.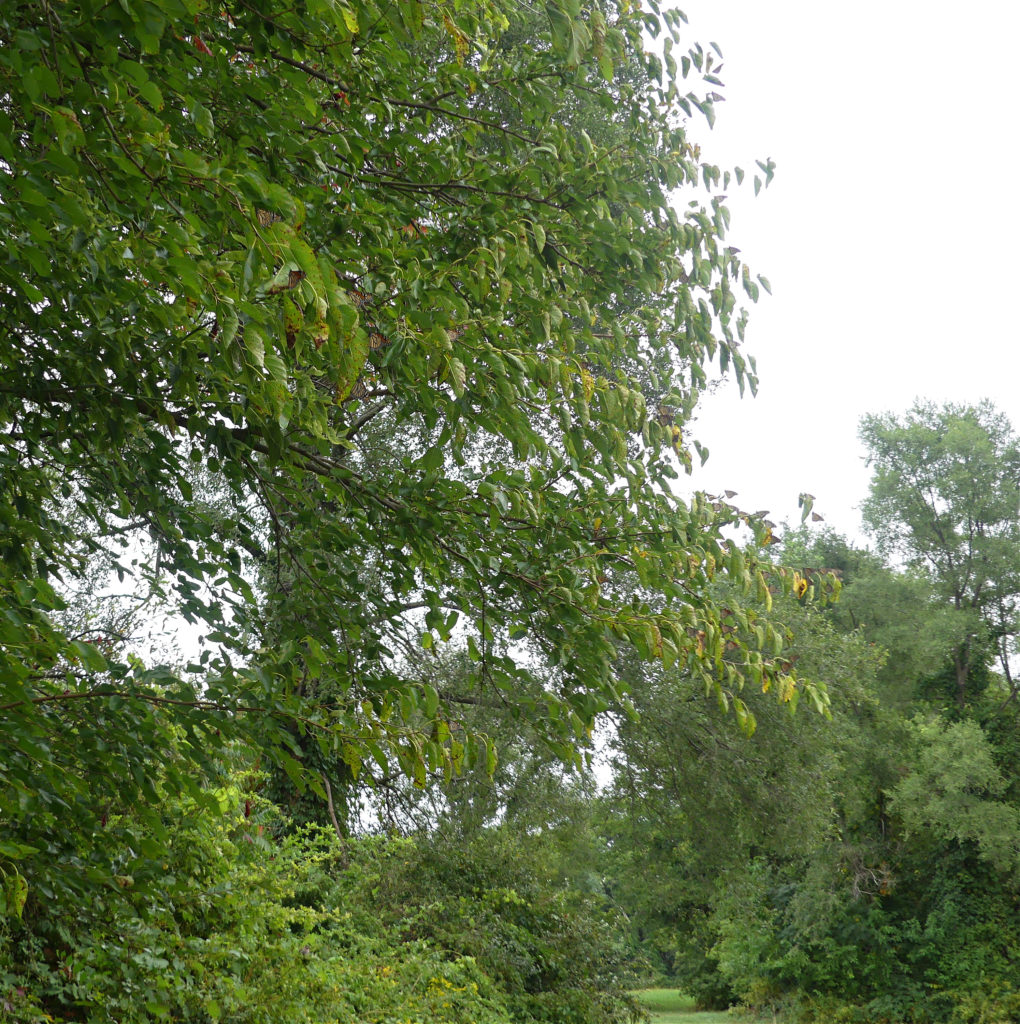 As we continued to walk slowly, trying to see where monarchs were clustered together in the trees, we would unknowingly startle a group of butterflies that would flutter right in front of us. It was such a thrill to see so many orange wings at once swoop right in front of us.
I lost all sense of time and was caught up in the excitement of seeing so many monarch butterflies. I walked quietly so as not to disturb them trying to get some photos and videos of the clusters of butterflies. We estimated that there must have been close to 150 to 200 monarchs in that area. But I have to admit; no videos or photos can truly capture the euphoria of the experience.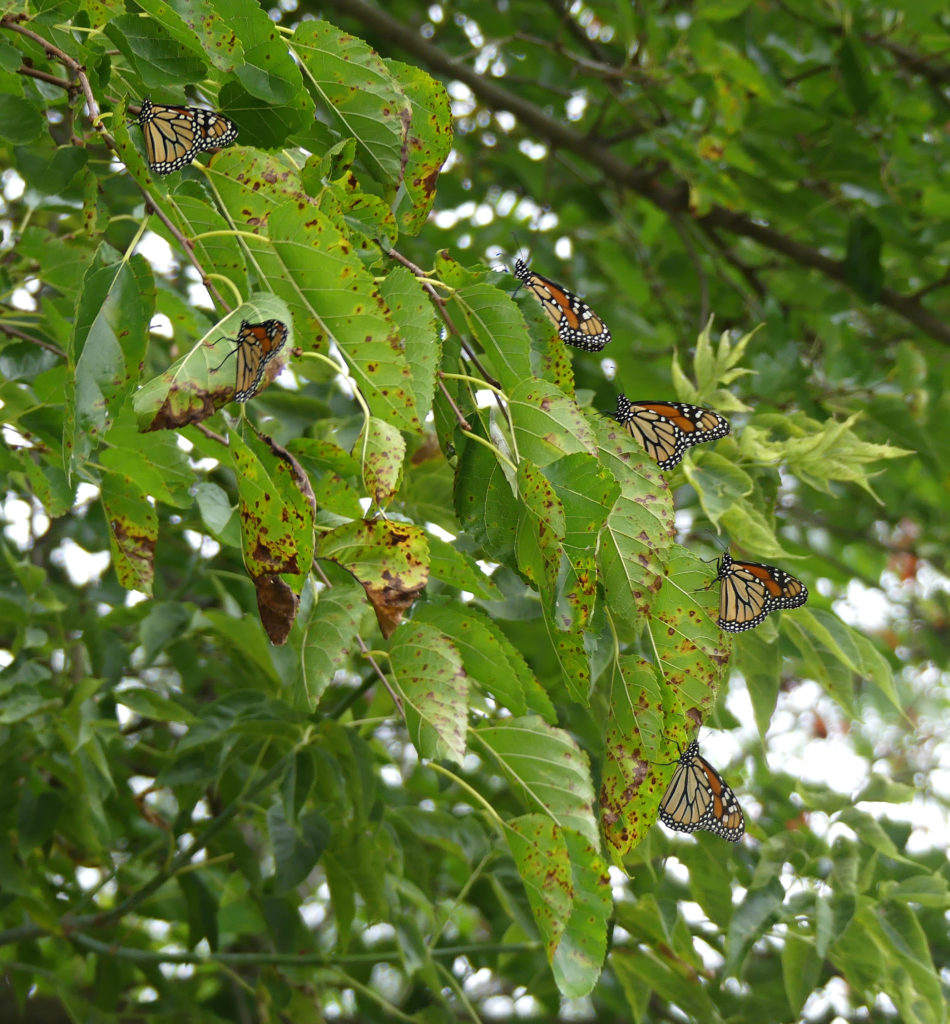 Why do the monarchs roost when they are migrating? According to Journey North, cool temperatures paralyze monarchs, making them vulnerable to predators. A roost provides safety in numbers. When overnight temperatures are warm, monarchs may not aggregate as tightly or roost at all. Perhaps monarchs shift to roosting behavior when cold overnight temperatures make them vulnerable.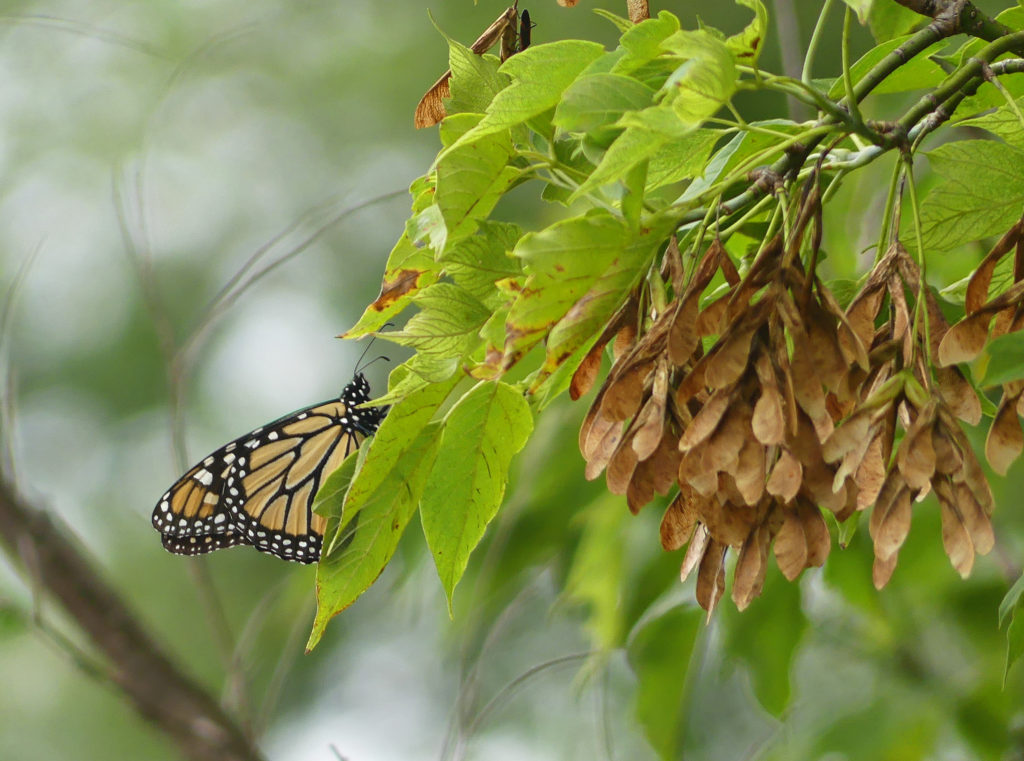 Migrating monarchs also need to build their fat reserves for their long journey by drinking nectar along their migration pathways. The tall trees and the fields of flowers provided a perfect spot for the monarchs to protect themselves as well as find plenty of nectar until they were ready to move on.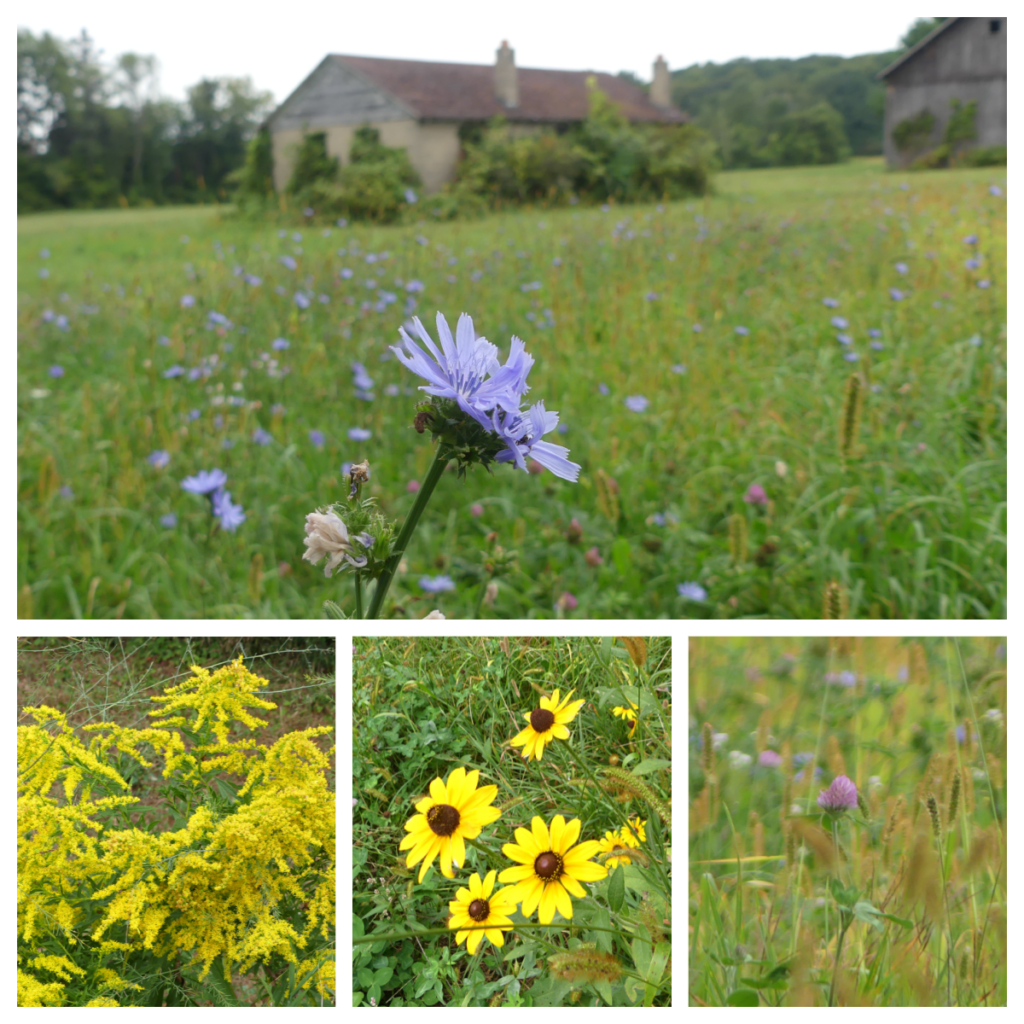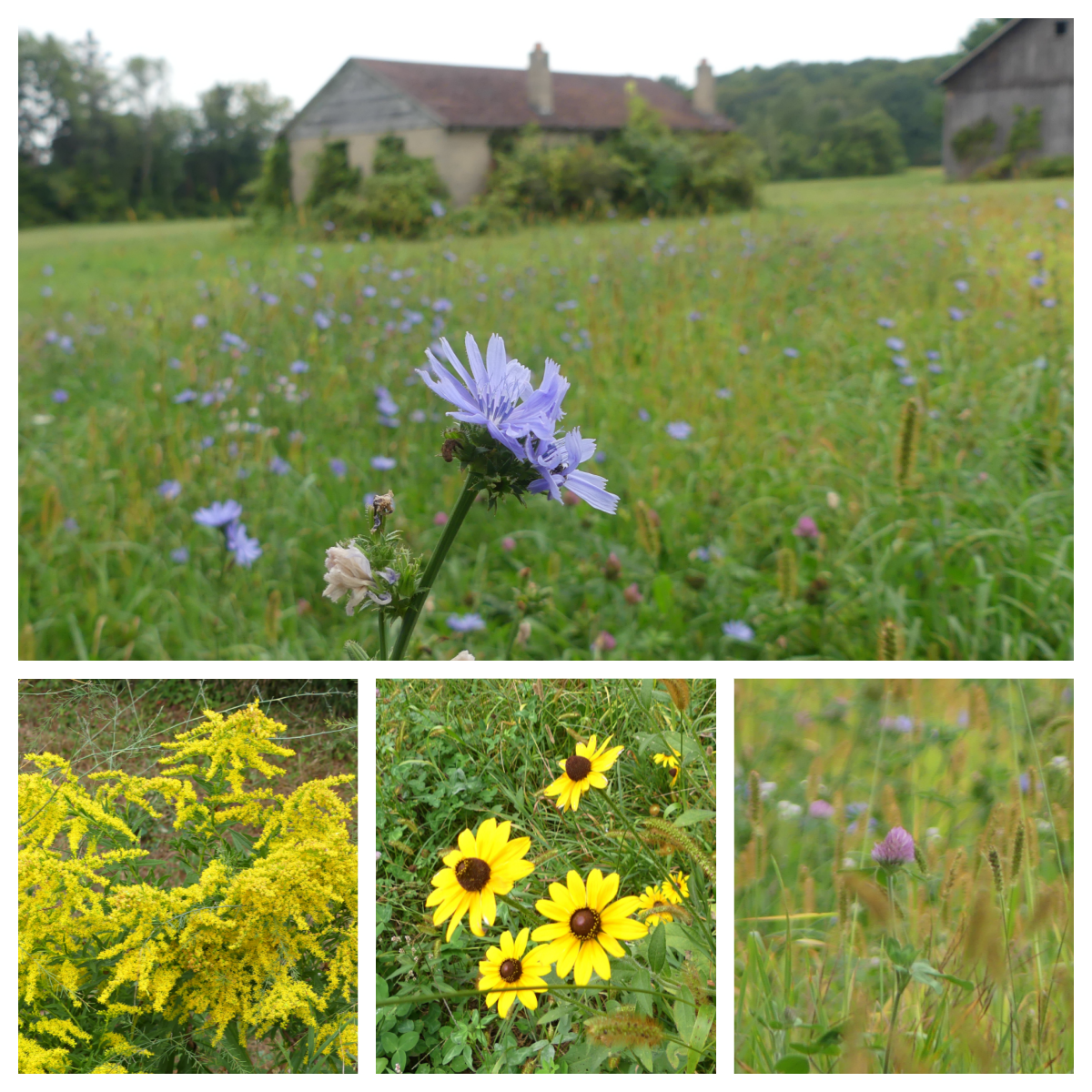 One of the best ways to follow the fall migration is to track where they are forming roosts. Journey North keeps and posts data collected by citizen scientists on where roosts are being observed. The roost map shows where there are large concentrations of monarchs. Week by week, it reveals the fall migration pathways to Mexico and the pace of the migration.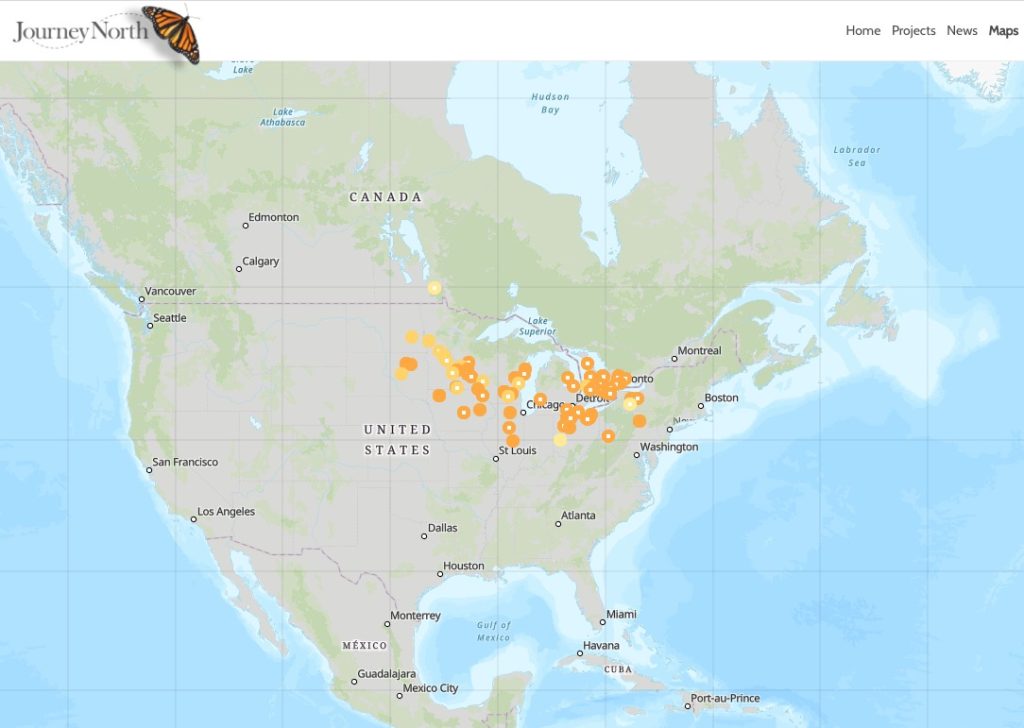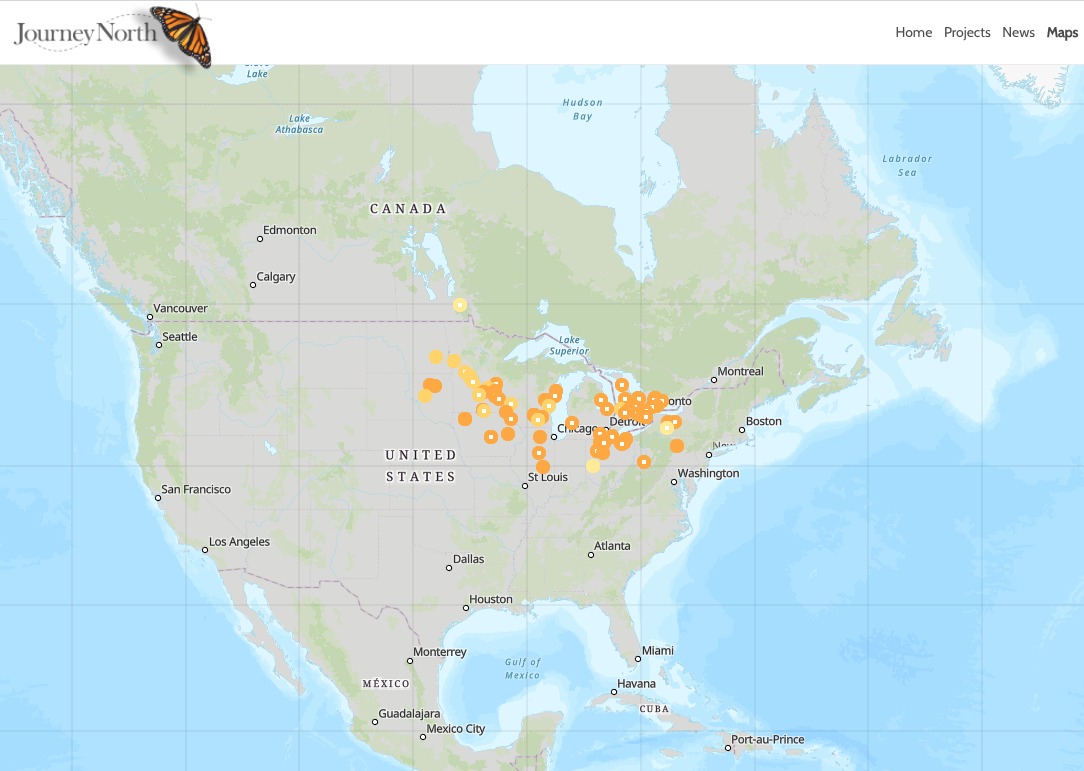 Many thanks to Jackie Huggins who took the time to share this amazing experience with me!
Read more about monarch roosts here: http://butterfly-lady.com/follow-the-monarch-migration/