This time of year I often get asked if it is too late to plant milkweed. As far as I am concerned, it is never too late to plant milkweed. According to Theodore Payne Foundation for Wildflowers and Native Plants, germination of native milkweed can be achieved all the way into July. https://theodorepayne.org/growing-milkweed-from-seed/
Not all native milkweeds need pretreatment such as cold stratification before planting. Aquatic Milkweed (Asclepias perennis), Narrowleaf Milkweed (Asclepias fascicularis), and Wooly-Pod (Asclepias eriocarpa) can be planted directly into a pot or into the ground.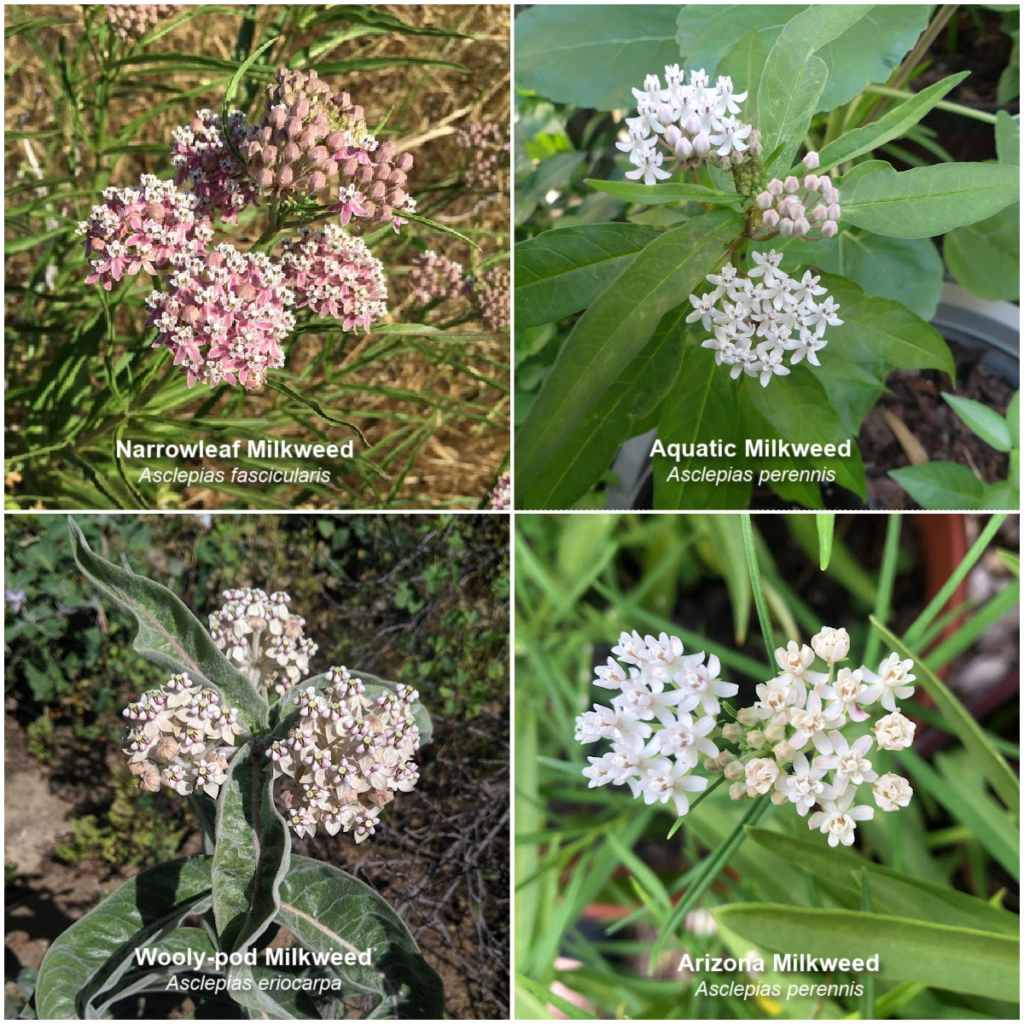 I have been told that Butterfly Weed (Asclepias tuberosa) and Swamp Milkweed (Asclepias incarnata) also do not need to be cold stratified. I have successfully geminated the latter two by using the "Jarmination" method I learned from Brad Grimm at Grow Milkweed Plants.
There are also non-native milkweeds that do not need to be cold stratified including Scarlet Milkweed (Asclepias curassavica), Balloon Milkweed (Gomphocarpus physocarpus), Swan Milkweed (Gomphocarpus fruticosus), Giant Crown Flower (Calotropis gigantea), and Procera Milkweed (Calotropis procera). These milkweeds are perennials in USDA Zones 9-11 and annuals in colder zones unless protected from frost and freeze.
Milkweed is not only the only plant that sustains monarch caterpillars, but the flowers provide wonderful nectar for many different species of butterflies as well as all kinds of pollinators including bees, moths, and hummingbirds.
So don't wait, plant milkweed!