Maria Sibylla Merian ((1647–1717) ) was a pioneering entomologist and naturalist who was the first to document the metamorphosis of the butterfly. Maria was trained as an artist under her stepfather in Nuremberg. Fascinated by butterflies and moths from an early age, she studied the insect life cycle through the animals she found in local fields and gardens, recording her discoveries in meticulous watercolors and prints. She had started to collect insects as an adolescent. At age 13, she raised silkworms.
After more than fifteen years of marriage to a fellow artist and the birth of two daughters, Merian left her husband. She began to support herself by selling watercolors of insects, fruit, and flowers, eventually establishing an art business in Amsterdam with her daughters, Johanna Helen and Dorothea Maria.
Maria documented moths and butterflies in various stages of metamorphosis, describing in great detail the colors, forms, and timing of each stage. Through her studies, research, and paintings, and by taking a more ecological approach to the study, Maria was able to demonstrate that caterpillars went through a metamorphosis, and did not reproduce via spontaneous generation from decaying matter, as was the common thought of the day. In 1679, Merian published the first volume of a two-volume series on caterpillars; the second volume followed in 1683. Each volume contained 50 plates that she engraved and etched. Merian documented evidence on the process of metamorphosis and the plant hosts of 186 European insect species. Along with the illustrations Merian included descriptions of their life cycles.
Growing tired of the limited specimens available to her in Amsterdam, Maria sold everything she had in 1699 and, with her youngest daughter in tow, set sail for the Dutch colony of Suriname in South America. The weather was hot and humid, and although the jungles were teeming with live specimens for her to study, it was a dangerous place to be. However, with her keen observation skills, Maria discovered much about the insects, climate, plants, and animals of the area. She also observed the Dutch treatment of slaves, which provided the world with an in-depth historical account of daily life in Suriname at the time. Two years into her research there, Maria became sick with malaria and that, coupled with the hot climate, caused her to return to Amsterdam. Once back there, she published her influential work on her findings as Metamorphosis Insectorum Surinamensium.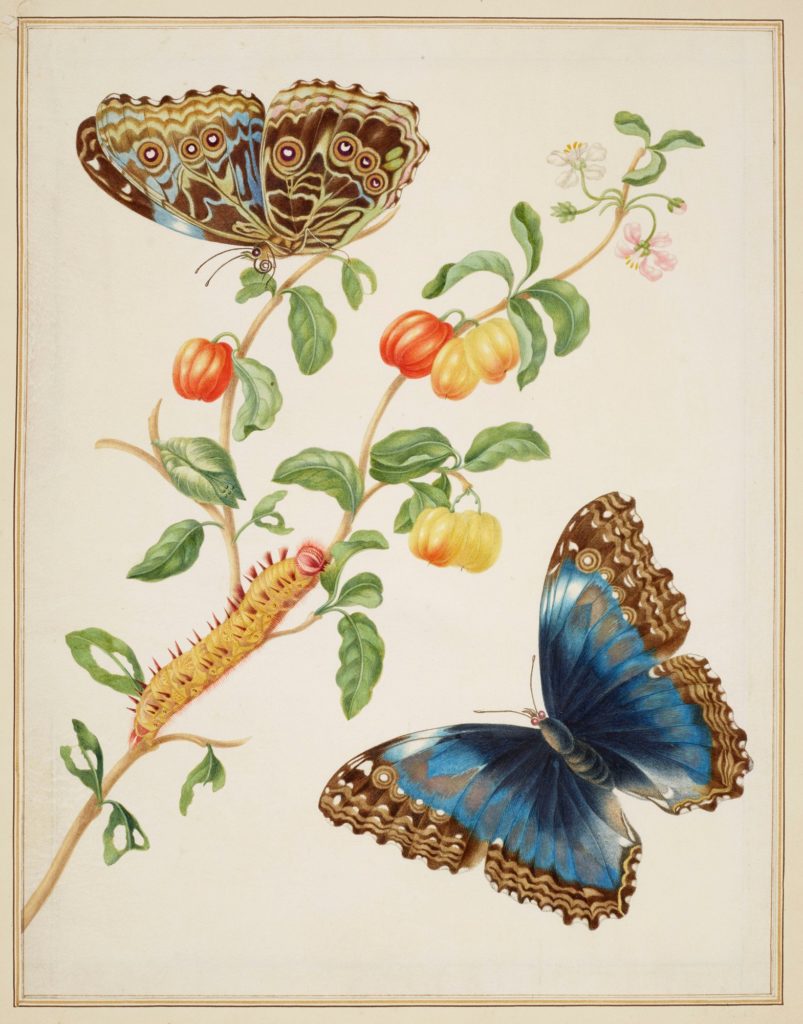 Maria revolutionized the field of entomology with her detailed and beautiful illustrations, and helped to put the field of entomology on a more established foundation. Because her works were published in German and not Latin, this allowed larger numbers of ordinary people to more easily access her research. Her books were so popular that there were 19 editions published between 1665 and 1771. The Russian Tsar Peter I, who admired Maria, hung a portrait of her in his study, while Johann Wolfgang von Goethe marveled at her ability to simultaneously depict both science and art in her paintings. Her picture once adorned the 500 Deutschmark note, as well as finding its way onto many German stamps. Many schools have been named after Maria, as well as a modern research vessel that was launched in Germany. Additionally, six plants, two beetles, and nine butterflies have been named in her honor. (https://www.worldatlas.com/articles/maria-sibylla-merian-famous-scientists-in-history.html)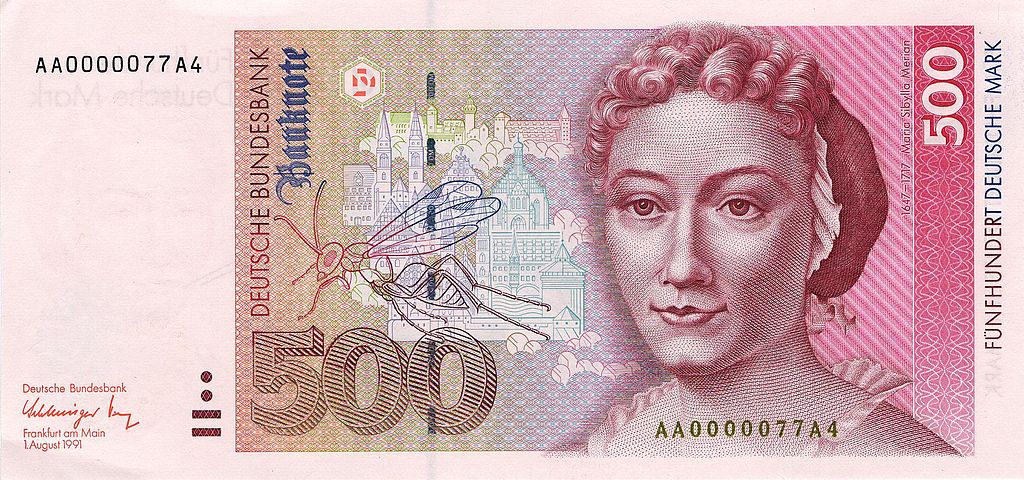 I first learned about Maria Sibylla Merian in a wonderfully illustrated and well-written book called The Girl Who Drew Butterflies: How Maria Merian's Art Changed Science by Joyce Sidman. A delightful book written for children ages 10-14, I found it an interesting read as an adult and began find out more about this fascinating and courageous woman.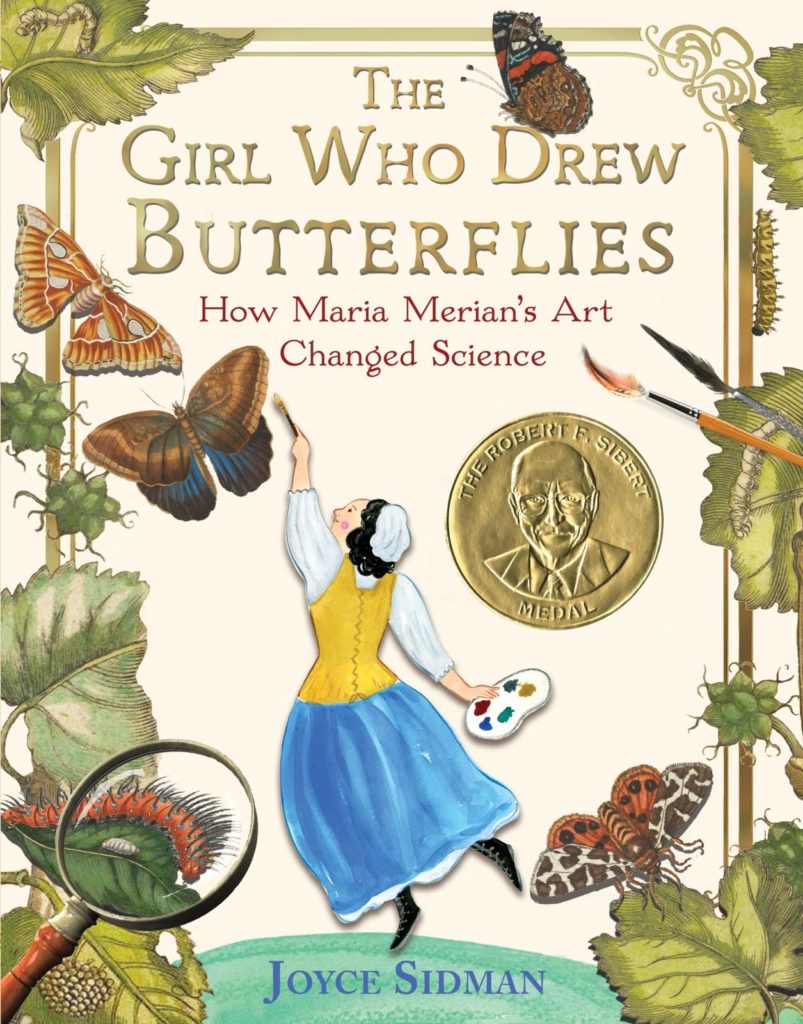 There are many resources on the Internet where you can learn more details about Maria Sibylla Merian as well as see many of her illustrations. One of the best is located at Royal Collection Trust where you can explore her works at the Royal Collection located in Buckingham Palace.
There are many books written for both older and younger children. Here are my two favorites: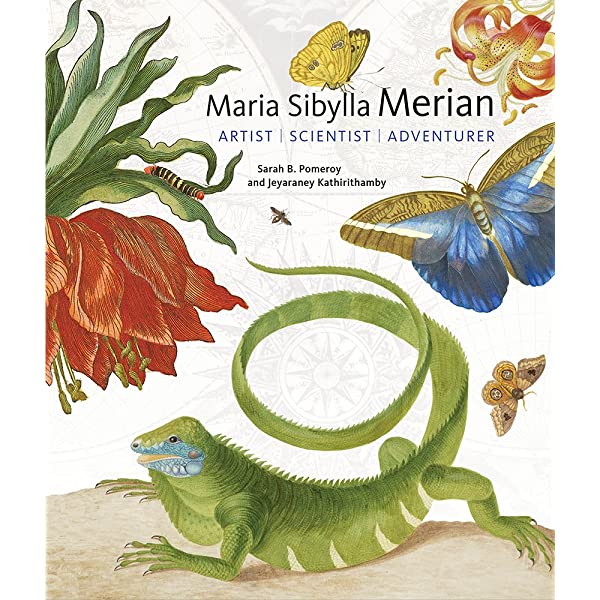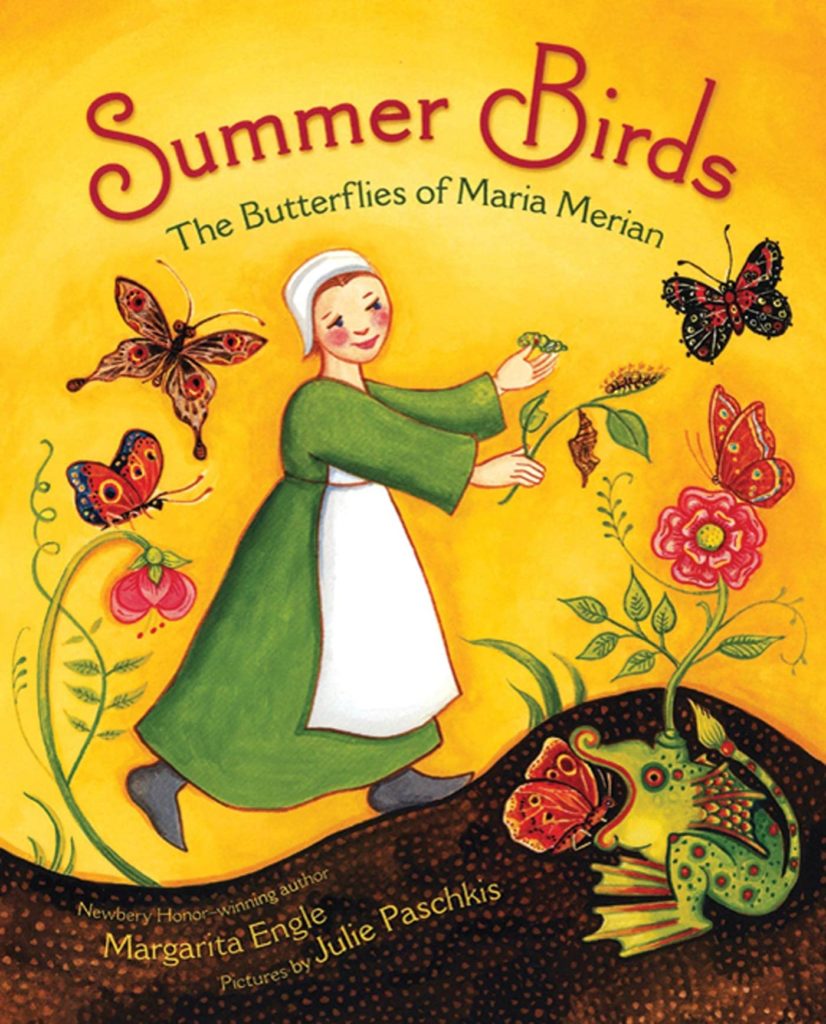 And just for fun Maria Merian's Butterflies Coloring Book: Drawings from the Royal Collection.