For gardeners who like easy-care plants, native wildflowers can be the foundation of the garden. They're easy to grow, never weedy, and they attract and nourish wildlife, including birds, bees, beneficial insects, and butterflies.
Whether you like to start flowers from seed or transplants, these easy-growing wildflowers won't require spraying for pests and diseases or copious amounts of chemical fertilizers to light up your landscape. Plus, they generally are quite tolerant of poor soils and dry conditions, which means you won't need to amend the soil or be too compulsive about your watering duties.
Native wildflowers are extremely easy to grow. They create easy, low-maintenance color in almost any sunny spot, needing little water once established.
Native wildflowers help our pollinators. Native wildflowers are integral to pollinators' survival. Planting a wildflower meadow gives bees, butterflies, and hummingbirds a nectar buffet to feed on all season long.
Native wildflowers are good for the environment. Native plants help reduce air pollution sequester or remove, carbon from the air.
Native wildflowers do not require fertilizers and require fewer pesticides than lawns. Pesticides are the number one killer of not only butterflies, but also bees, and moths and other pollinators.
Native wildflowers require less water and help prevent erosion.
The deep root systems of many native plants increase the soil's capacity to store water. Native plants can significantly reduce water runoff and, consequently, flooding.
Native wildflowers provide spectacular color and beauty. There's nothing more awe-inspiring than a wildflower garden or meadow bursting in bloom.
Wildflowers are fun. Whether you're a new gardener or a seasoned pro, growing, caring for, and cutting wildflowers for summer bouquets is a lot of fun.

A flower bouquet of wildflowers dresses up a table.
Here are some of my favorite native wildflowers for butterfly gardens.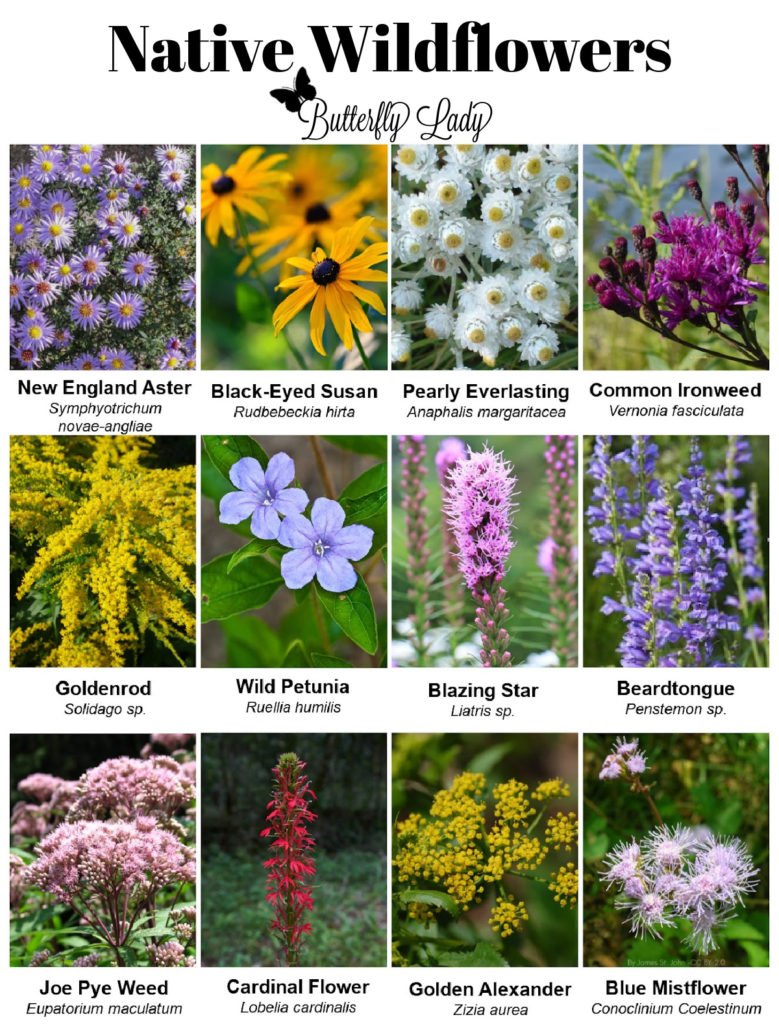 Here are resources to help you learn more about native wildflowers by state and region.
U.S. Forest Service: Gardening for Pollinators
https://www.fs.fed.us/wildflowers/pollinators/gardening.shtml
Ladybird Johnson Wildflower Center: Plant Lists and Collections
https://www.wildflower.org/collections/
Here are books about using native plants to attract butterflies: