If you want to learn more about butterflies and how to attract them to your garden, I offer you six of my favorite butterfly books to add to your library.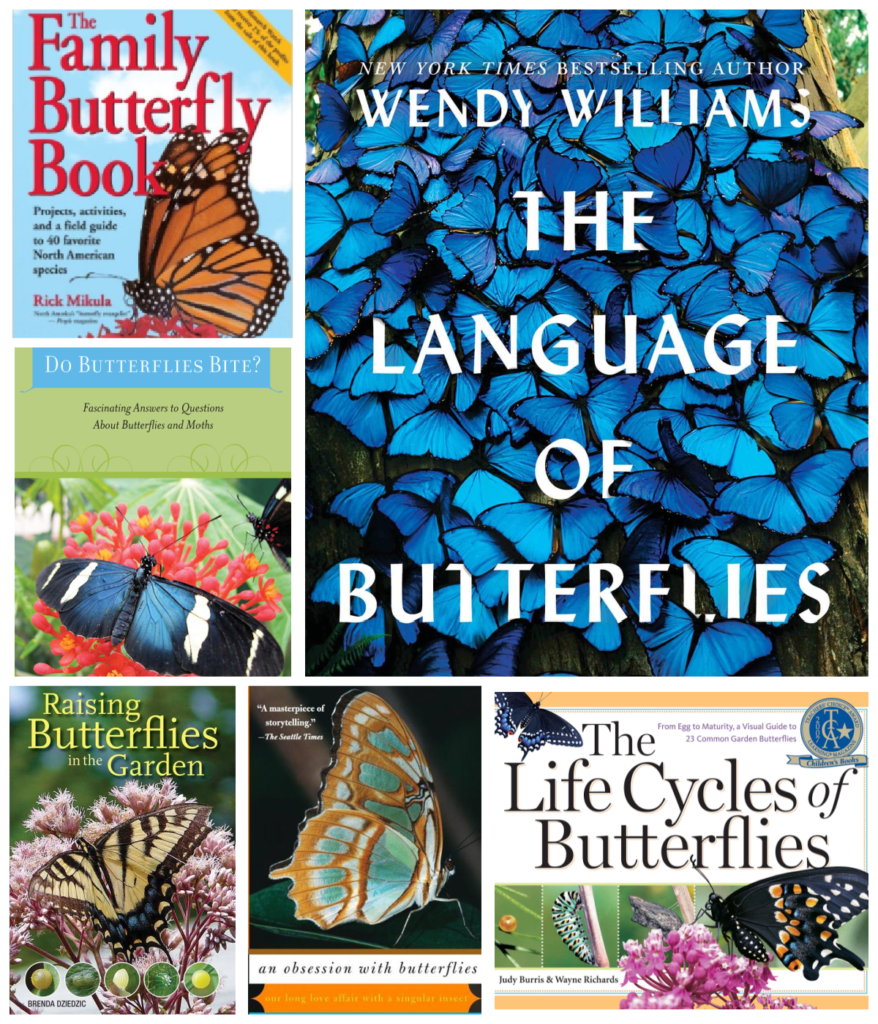 The Life Cycles of Butterflies: From Egg to Maturity, a Visual Guide to 23 Common Garden Butterflies
by Judy Burris and Wayne Richards
An excellent book to learn about the life cycles of common backyard butterflies, there are hundreds of stunning, full-color, up-close photos, all taken in a live garden setting. Each butterfly is shown from start to maturity, with sequential photographs of the egg, caterpillar, chrysalis, and emerging adult butterfly of each species.
This rich visual guide to the life cycles of butterflies will appeal to wildlife enthusiasts, gardeners, teachers, and families alike. It has earned two national awards from Learning Magazine:
• Teacher's Choice Award for "Children's Books"
• Teacher's Choice Award for "Product of Excellence for the Family"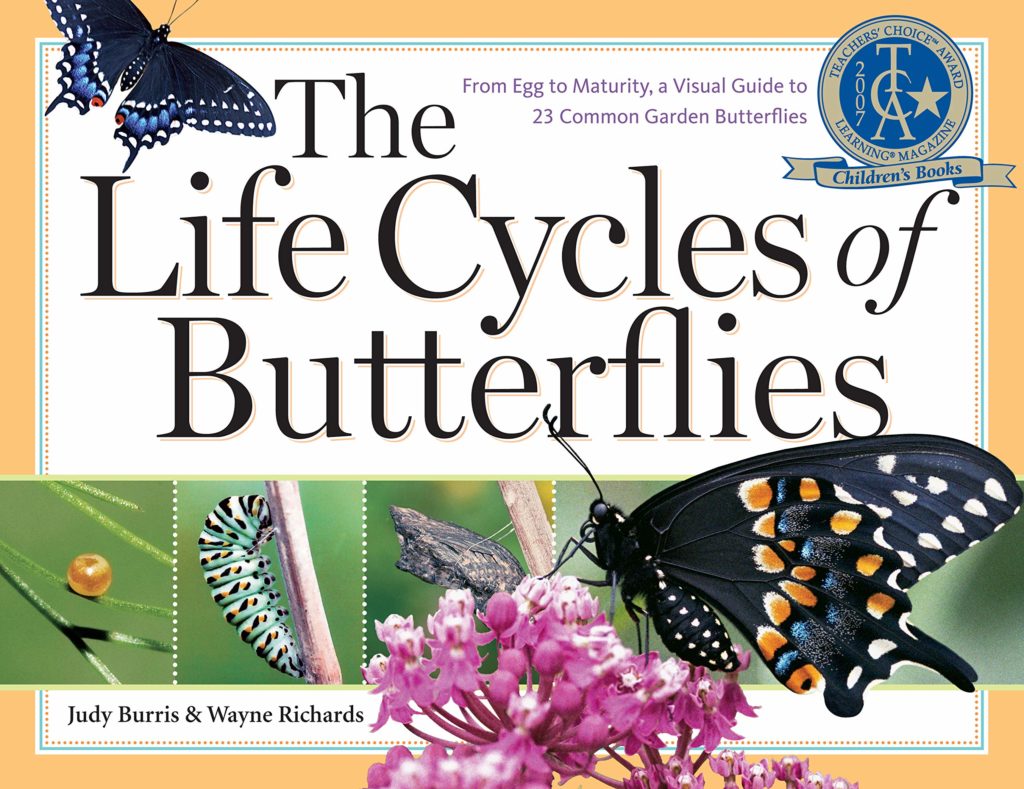 Do Butterflies Bite?: Fascinating Answers to Questions about Butterflies and Moths
by Hazel Davies and Carol A. Butler
This book covers everything from basic butterfly biology to their complex behaviors at every stage of life to issues in butterfly conservation. You'll find tips on how to attract more butterflies to your garden, how to photograph them, and even how to raise them in your own home.
Arranged in a question and answer format, the book provides detailed information written in an accessible style that brings to life the science and natural history of these insects.
In addition, sidebars throughout the book detail an assortment of butterfly trivia, while extensive appendices direct you to organizations, web sites, and more than 200 indoor and outdoor public exhibits, where you can learn more or connect with other lepidopterophiles (butterfly lovers).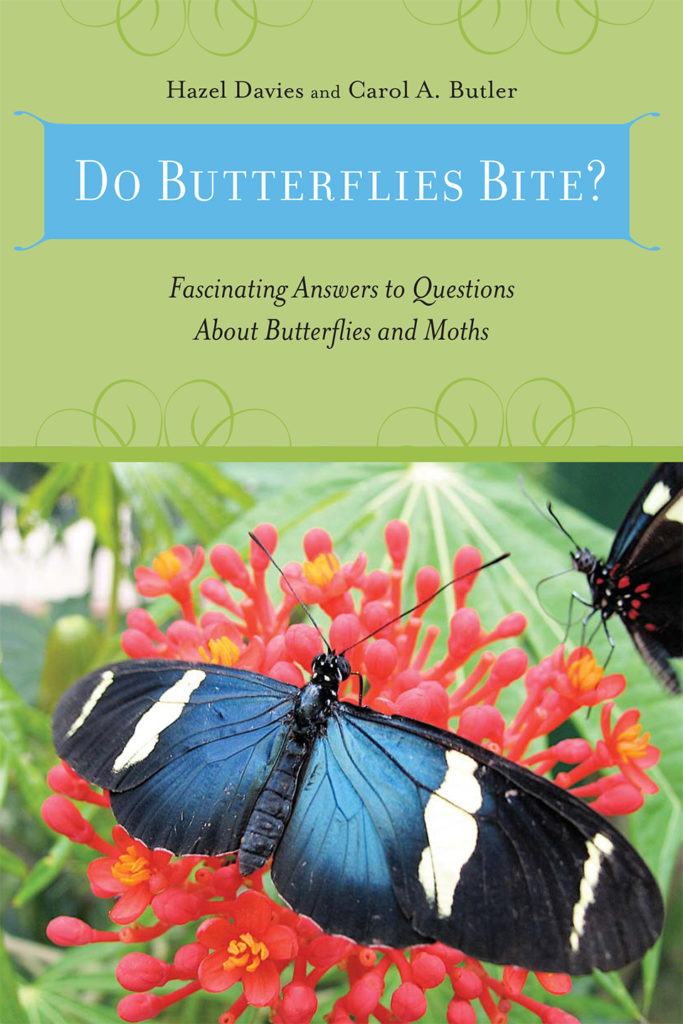 An Obsession With Butterflies: Our Long Love Affair with a Singular Insect
by Sharman Apt Russell
Why are we obsessed with butterflies? Sharman Apt Russell reveals the logic behind our endless fascination with butterflies and introduces us to the legendary collectors and dedicated scientists who have obsessively cataloged new species of Lepidoptera.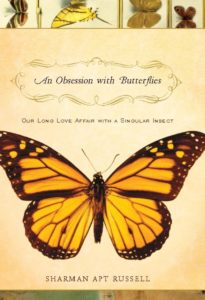 A luminous journey through an exotic world of passion and strange beauty, this is a book to be treasured by anyone who has ever experienced the enchantment of butterflies. This is such a beautiful book to read and if you love butterflies you will love this book, too.
The Family Butterfly Book: Projects, Activities, and a Field Guide to 40 Favorite North American Species
by Rick Mikula
This was the very first book I read about butterflies and it remains my favorite. It's such a fun book to read and you will learn all kinds of fun and creative activities to do with butterflies.
With stunning color photographs and detailed illustrations, Rick explains how to attract, safely catch and handle, and raise and support butterflies. He also discusses how to make irresistible habitats for butterflies and emphasizes the importance of basking sites, water sources, and shelter.
Did you ever want to hand-feed a butterfly? Have a live-butterfly tree? Feature butterflies in special celebrations? Rick explains all that and more.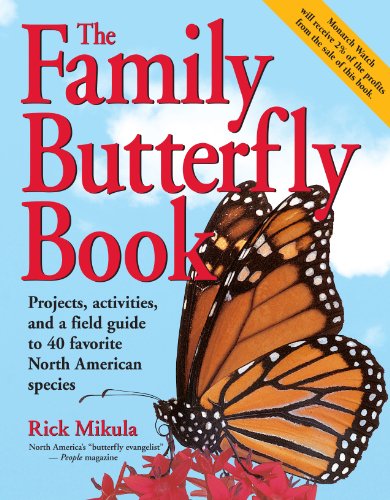 Raising Butterflies in the Garden
by Brenda Dziedzic
This is a comprehensive book on how to attract butterflies to your garden, using both nectar plants and caterpillar food plants.
Brenda wrote her book based on years of personal experience attracting butterflies to and raising caterpillars in her small yard.
If you want to attract butterflies to your garden, Brenda will show you exactly what you need to do.
The Language of Butterflies: How Thieves, Hoarders, Scientists, and Other Obsessives Unlocked the Secrets of the World's Favorite Insect
by Wendy Williams
Once I started reading this book I could not put it down!  Williams will mesmerize and delight you with fascinating details about butterflies and the people who pursue them.
"Combining humor and poetry, Wendy Williams explores both butterflies and the people who love them…Humorist and poet though she may be, you don't need to read Williams' author bio to know she's really a journalist, because she has a clear, logical style and a reporter's instinct for telling stories through the people. One of the pleasures of the book is how gracefully Williams shifts between mini-profiles of pioneering butterfly fans and experts, the majority of whom are female or children or both…A charming, even suspenseful tale."
—Minneapolis Star Tribune
Want books specifically written for children? Here are my favorites.